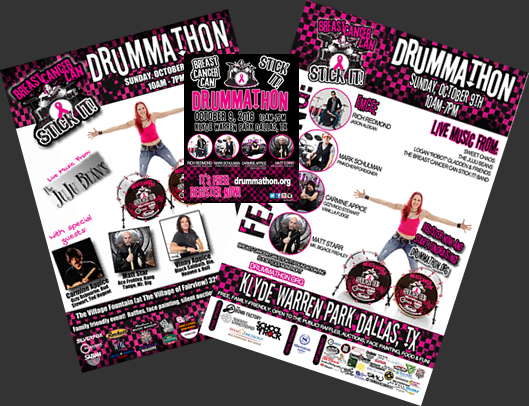 Thank you for your interest in helping promote Drummathon! Below are links to artwork to create flyers to help prommote our largest annual event featuring celebrity rockstar drummers!
NOTE: Before running any reprints, please download the latest art work below. As celebrities are finalized, new artwork will be provided.
1/4 Page Drummathon 2018 Flyers
Instructions: Right click on link below, and select "Save As" to save artwork. Have printer print full color, two-sided, on card stock, four to a page, then cut.
Revision 1 / Released 1/9/2018